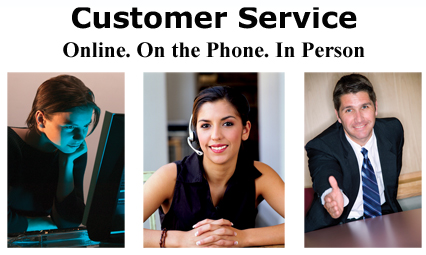 Online Services
To place a service call, order supplies or to report a meter, login to our Customer Service portal.
View the step-by-step Customer Experience Guide here.
Phone Support
To speak with a NovaCopy Hotline Agent, please call:

Chattanooga: 423.305.7799 - FAX: 423.305.7864
Nashville: 615.577.7677 - FAX: 615.577.7606
Memphis: 901.388.6699 - FAX: 901.382.5717
Knoxville: 865.243.2679 - FAX: 888.264.2985
Jackson: 731.424.2679 - FAX: 901.382.5717
Atlanta: 800.264.0637 - FAX: 888.264.2985
Malden: 573.276.4803 - FAX: 573.276.3194
Dallas: 214.276.0730 - FAX: 214.276.0719
Sales Inquiries
For a sales consultant or specific equipment inquiries, click here or on the left-hand link of the office nearest you.

Credit Applications
To fill out a credit application, click here.
FAQ
Find answers to frequently asked questions, click here.

Thank You/Welcome Call
Attention, all new NovaCopy customers. You will receive a "Thank You/Welcome" call from our Customer Service Dept.

Legal
Customer license terms, click here.