Nashville, TENN – Nashville-based NovaCopy, an award-winning provider of print technology and innovative business solutions, has been acquired by its current senior management team with equity financing provided by Trivest Partners, LP, a private investment firm that focuses on founder and family-owned businesses in the Southeast.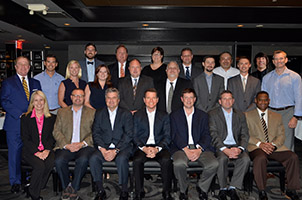 Founded in 1999, NovaCopy has been recognized by Inc Magazine as one of the fastest-growing companies in the United States for more than 10 years and has 11 locations with revenues of $80 million in 2016. NovaCopy has acquired three companies in the past eight months with seven potential acquisitions, in various stages, currently underway.

"We have been approached by many potential acquirers in recent years due to our exceptional growth and stellar reputation", said Darren Metz, CEO and founder. "While we turned down those inquiries, two NovaCopy partners, Carolyn Stafford and Alex Brandon, were seeking a liquidity event and retirement while my partner Joe White and I both wanted to continue owning and managing the company. All four owners had a common goal of keeping our management team intact so that we could continue our traditions of excellent customer and employee relations without disruption from new owners or investors. Selling to our management team was a great idea, but we could not make the numbers work until Trivest put together a creative solution that achieved all of our goals."


Click here to read more.


Some news releases may be Adobe Acrobat PDF files. If you do not have Acrobat Reader, you can download it for free from the Adobe Web Site